Born in north of Africa in the 60's, Anne Grand-Clément studied at the famous Ecole des Beaux-Arts de Paris in the 80's, and jet setted beetween France, Italy and Morroco in the 90's while designing for Tod's, Cacharel and ursule Beaugeste, her own collection of luxurious bohemian bags. In 2012, facing the growing crazyness of fashion marketing and its endless demand for novelties, she decided to better focus on her passion for handmade design and started to collaborate with indian artisans in an effort to value their crafts as well as to redefine simple sophistication.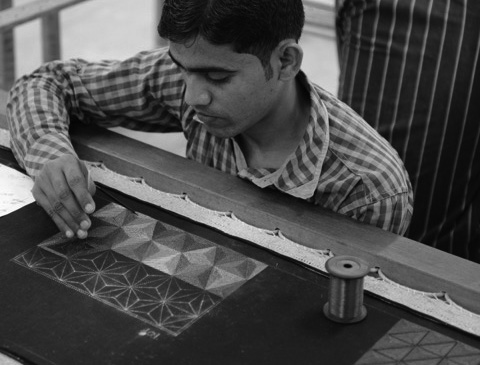 Anne imagined a simple zip pouch, embellished with timeless patterned designs entirely embroidered by hand, with a unique know-how and the utmost attention to detail. Light and practical, mixing simplicity and rarity for an everyday (and night) luxury, the precious pouch became a timeless essential. Without leather and unnecessary packaging use, each pouches edition was produced per order only, to avoid unsold stock and waste of sale.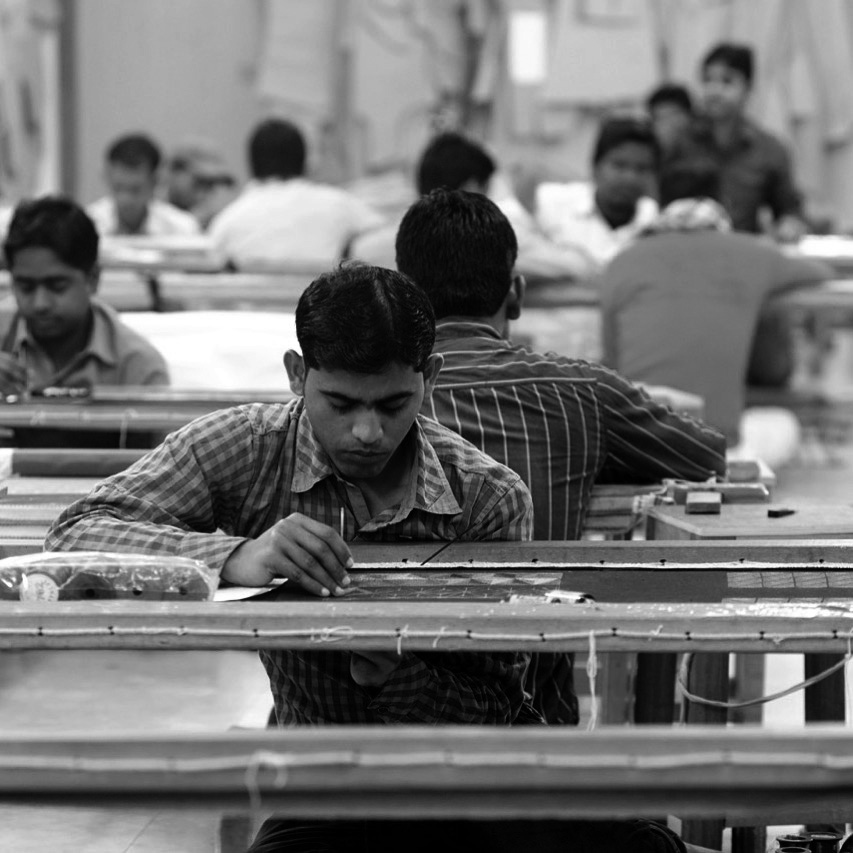 For 8 years the precious pouches were praised by iconic high end retailers all over the globe, until the end of 2019, when Anne's workshop closed down. They are no longer produced for now.
Lucky owners of a Anne Grand-Clément pouch, treasure it and keep it forever!