Born in north of Africa in the 60's, Anne studied at the famous Ecole des Beaux-Arts de Paris in the 80's and jet setted beetween France, Italy and Morroco in the 90's while designing for Tod's, Cacharel and ursule Beaugeste, her own collection of luxurious bohemian bags. Facing the crazyness of fashion marketing and its endless demand for novelties, she decided to focus on her passion for handmade design and started in 2012 to collaborate with indian artisans in an effort to value their crafts as well as to redefine simple sophistication.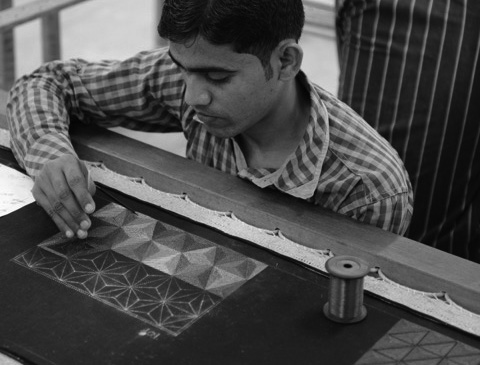 « I designed a simple zip pouch, light and pratical, embellished with timeless patterned designs entirely embroidered by hand. Each one of my pouches reflects the amazing labour of one embroiderer whose singular skill has been passed down for generations. Using a traditional Beauvais stitch, the embroiderer is seated bending over the loom as if in meditation. Up to 30 hours is needed to complete one pouch. The small hook needle jumps from one stitch to another and the beauty of the design slowly appears under his hand. The "fait main" creates tiny accidents, that only enhance the beauty of the pouch making it one of a kind ».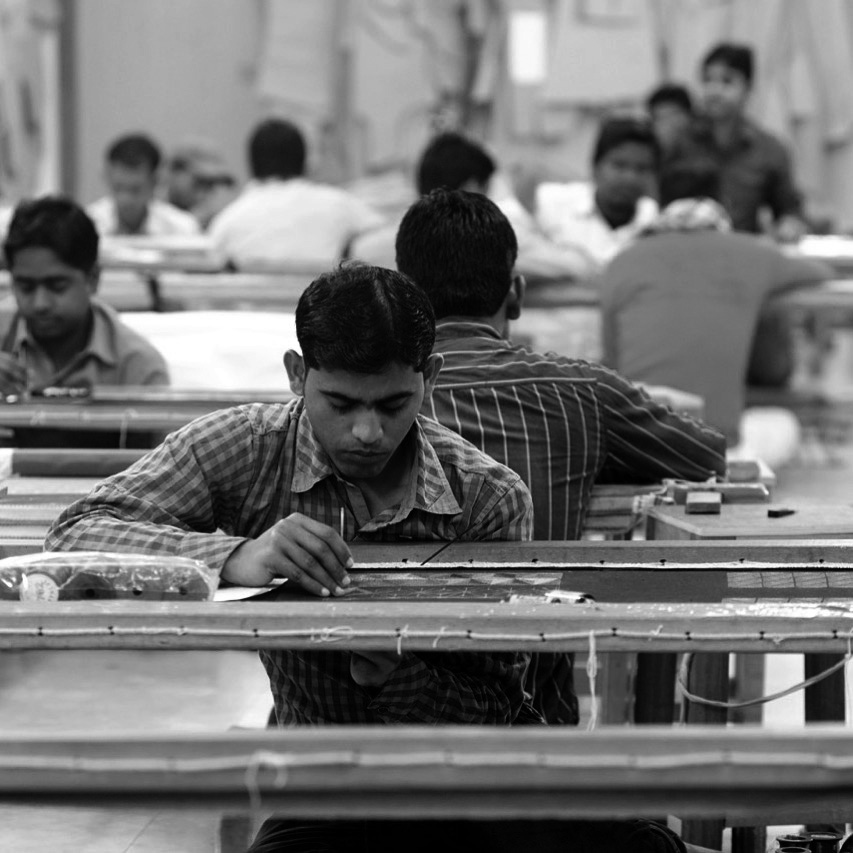 Metallic threads in jewels-tone colors, silk satin lining with artfully designed pockets and the utmost attention to detail make this a timeless essential that surpasses trends and seasons. A precious basic, mixing simplicity and rarity, for everyday luxury. Treasure it and it will last for a very long time, maybe forever...